Regular price
Sale price
€29,95 EUR
Unit price
per
Sale
Sold out
TNT Nuclear Shots are a high intensity pre-training formula that is designed to give the user exactly what is needed before intense training sessions… Muscle Power, and high energy. TNT Nuclear Shots come in Orange and Kiwi Lime flavours made with caffeine, amino acids and vitamins.
Serving Size: 30ml
Servings Per Container: 24
Amount Per 60ml (2 servings)
Energy 170Kj
41ckal
Protein 10g
carbohydrates 0g
of which sugars 0g
Fibre 0g
Fats 0g
of which saturates 0g
Sodium Trace
Vitamin B6 2.5mcg 
Vitamin B12 2.5mcg
Arginine AKG 3g
Taurine 1.5g
Citrulline Malate 1g
Beta Alanine 3g
N-Acetyl-l-Tyrosine 0.75g
Acetyl-l-carnitine 0.75g
Caffeine 350mg
Ingerdients
Water, Arginine AKG, Beta Alanine, Taurine, Citrulline Malate, N-Acetyl-l-tyrosine, Acetyl l-carnitine, Caffeine, Acidulants (Citric acid, Malic acid, Phosophoric acid) Flavouring, Colouring (Sunset yellow -orange flavour, Kiwi Lime Flavour only) Preservative (Potassium Sorbate, Sodium Benzonate), Sweetner (Sucralose), Vitamins - Vitamin B6 (pyridoxine Hydrocholride), Vitamin B12 (Cyanocobalmin).
Amounts are calculated per 60ml bottle (2 servings)
Share
View full details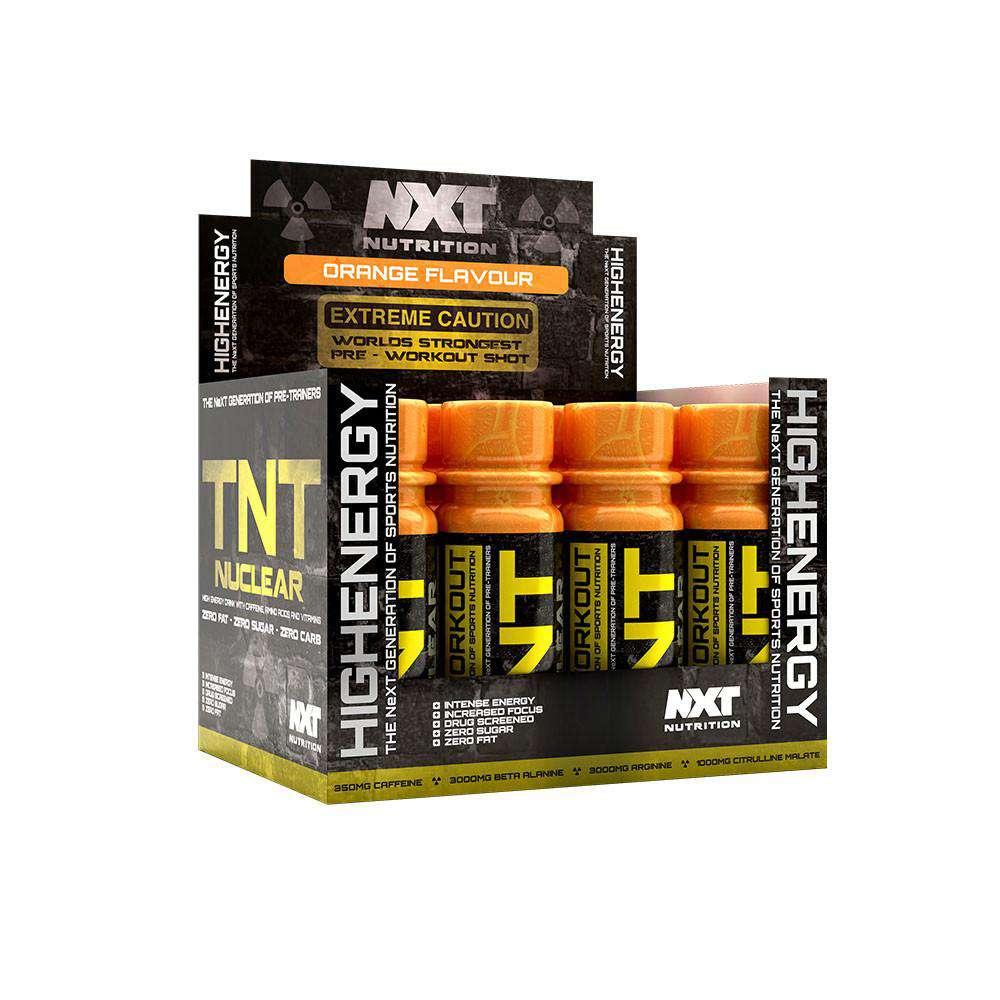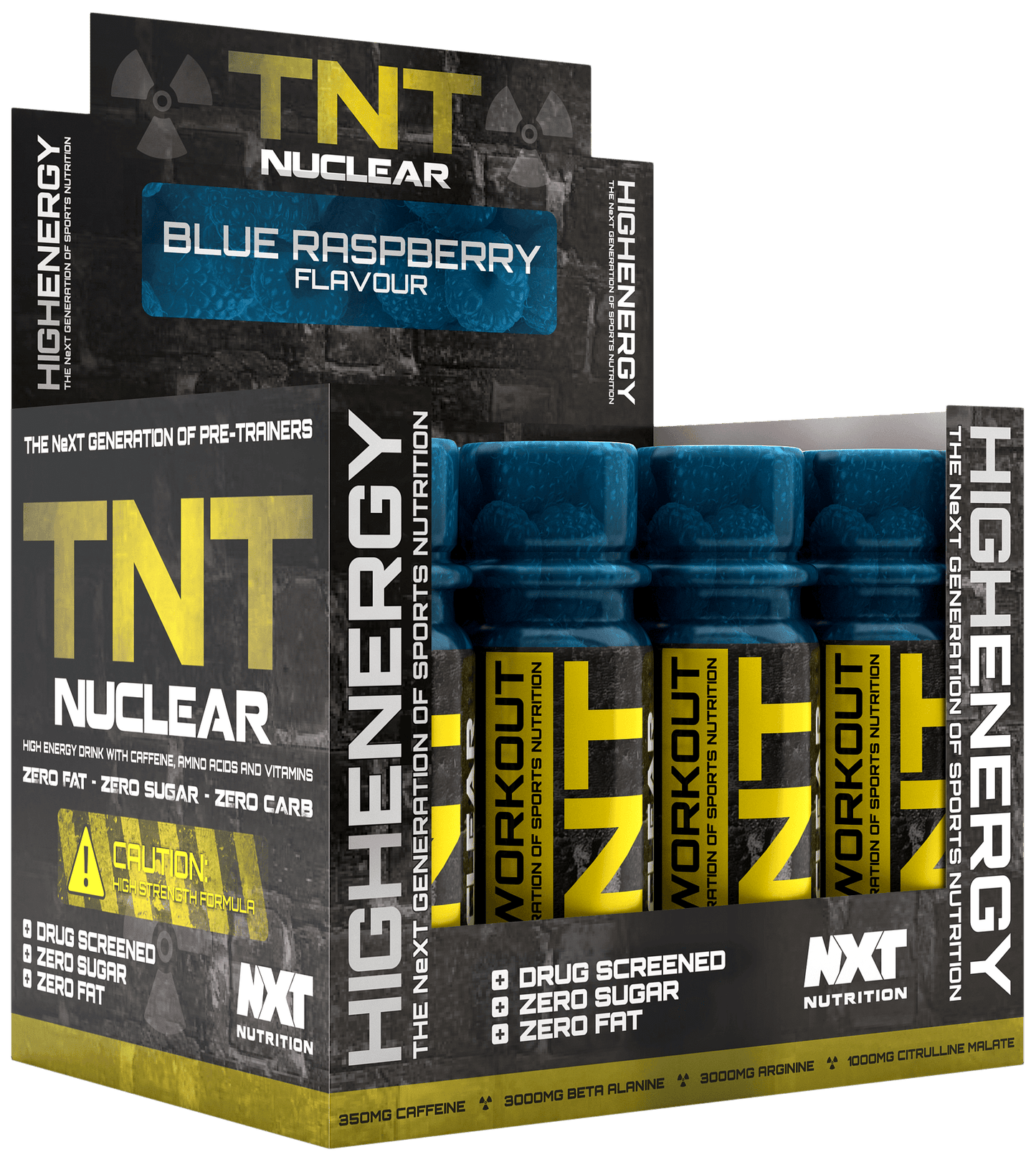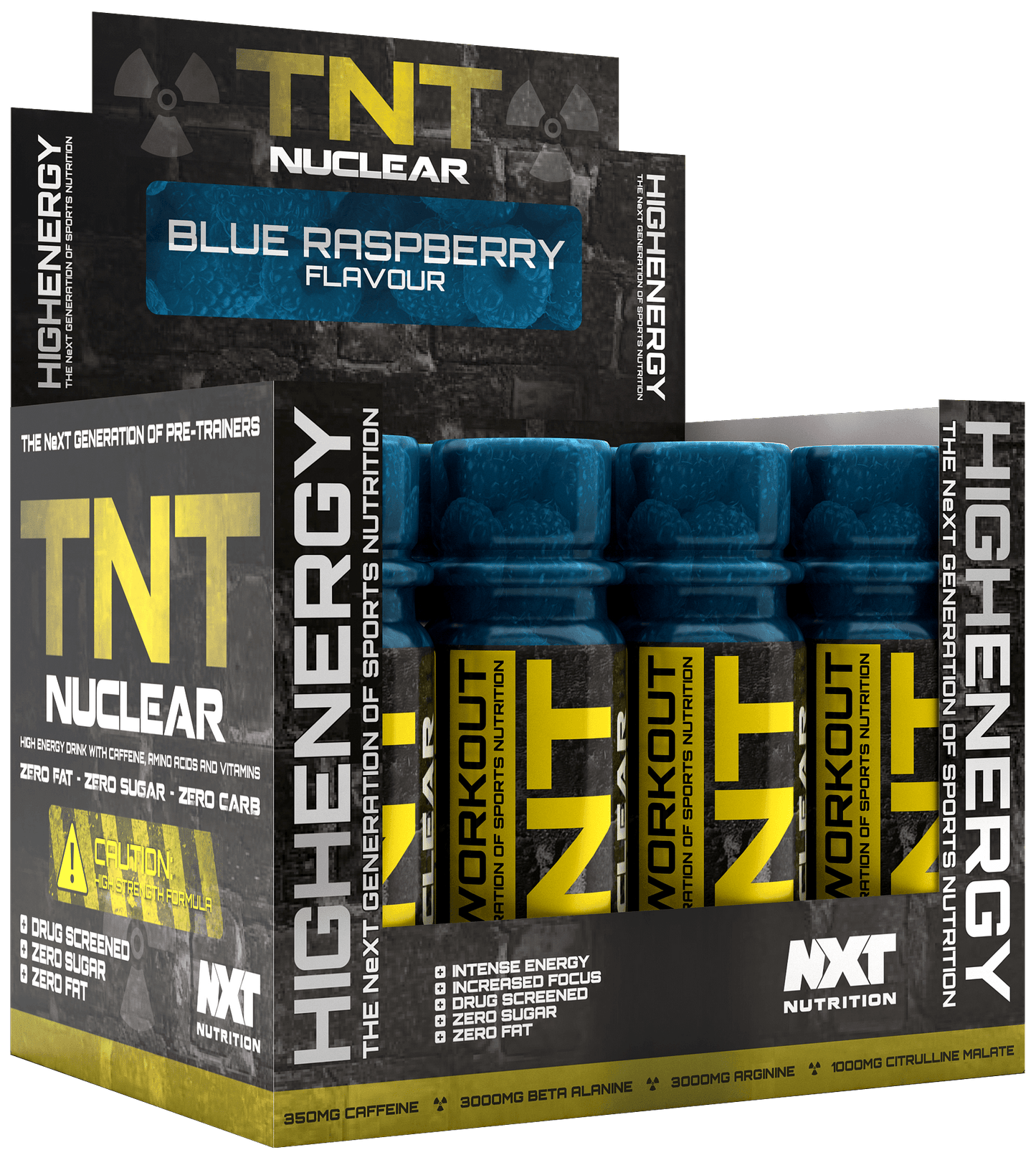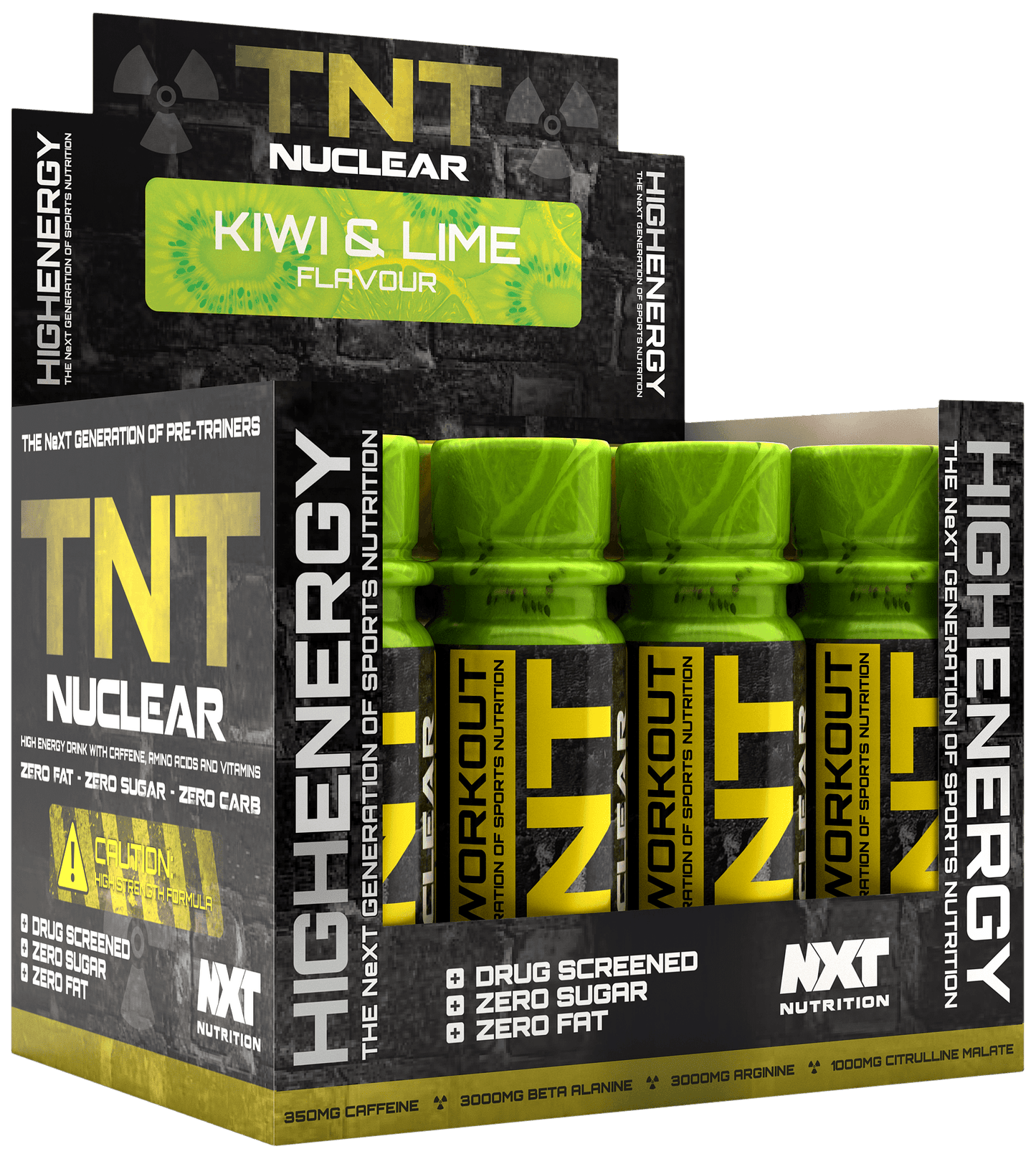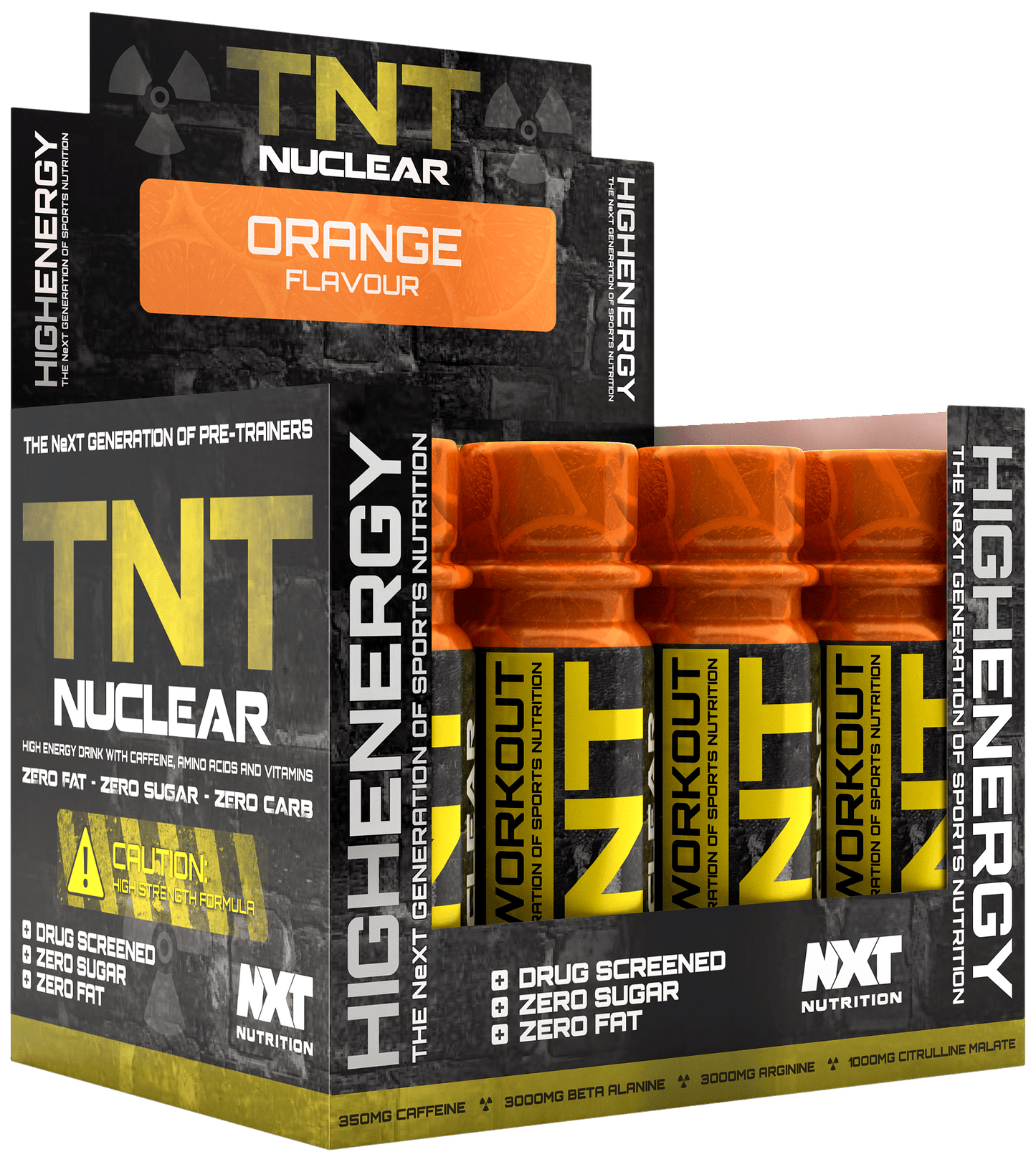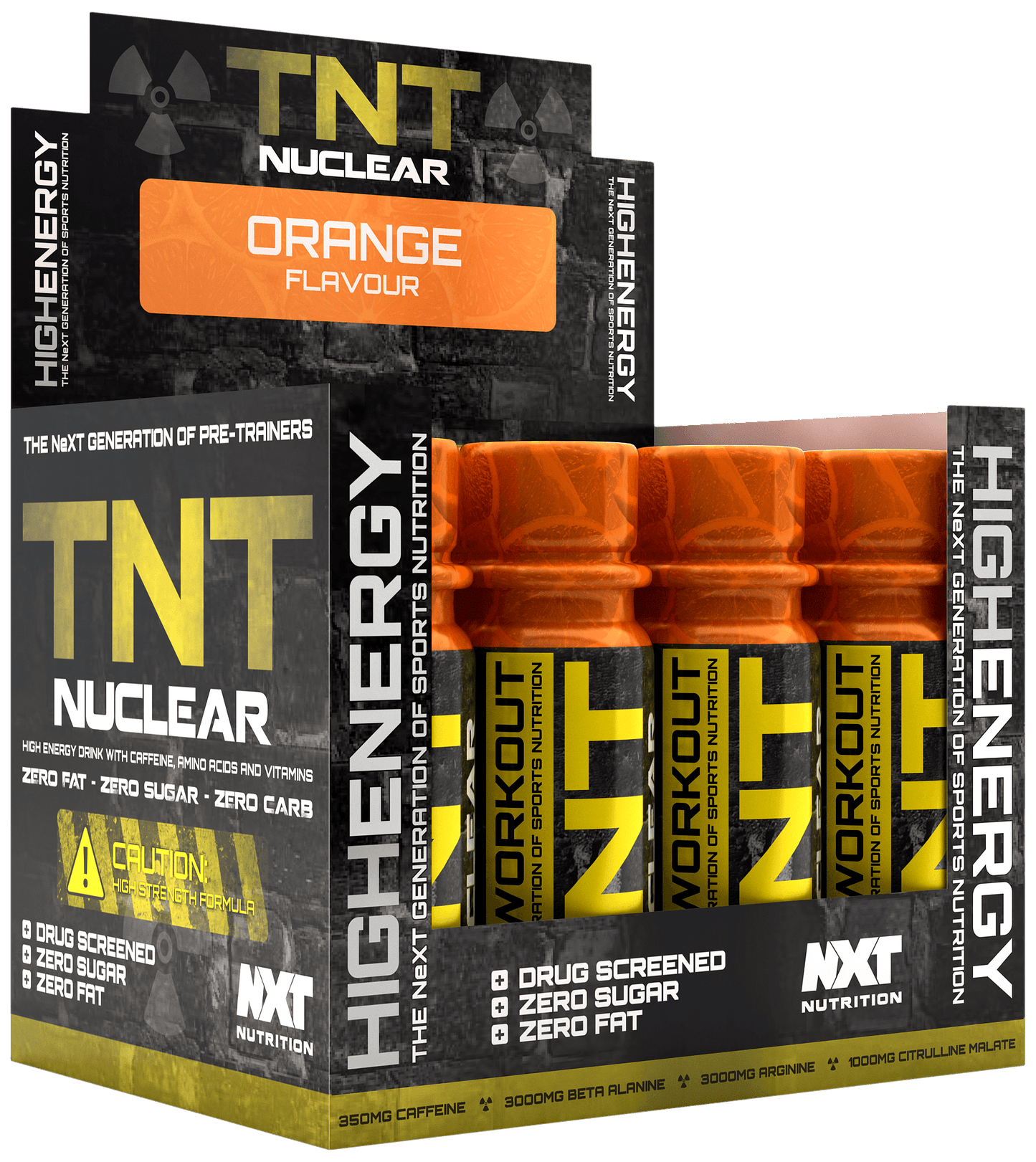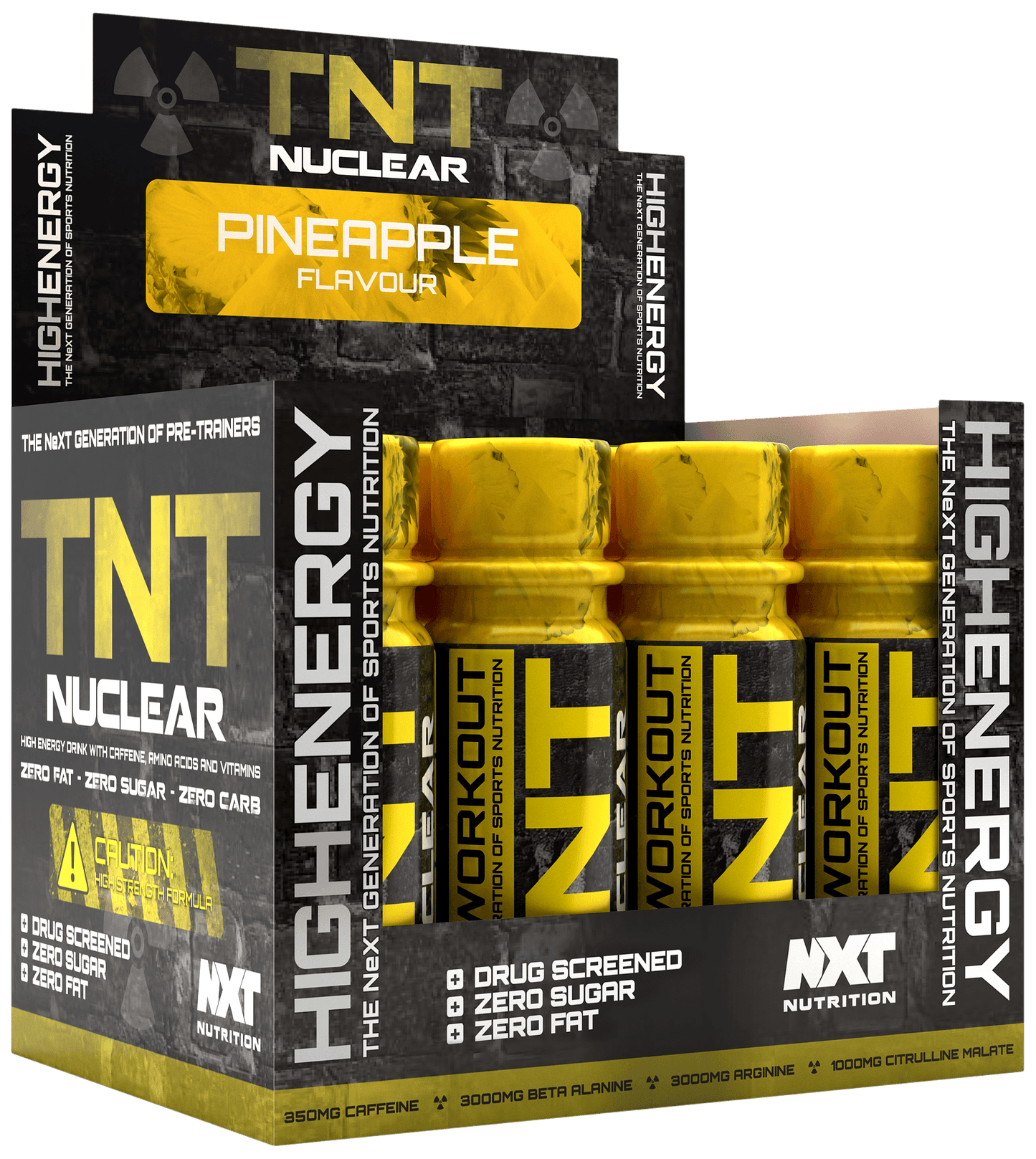 Expensive
Nice and try to do better drinks
Let customers speak for us