Regular price
Sale price
€23,95 EUR
Unit price
per
Sale
Sold out
The BCAAs, which comprise of the essential amino acids Leucine, Isoleucine and Valine, make up approximately one third of skeletal muscle in the human body. BCAA's (Branched Chain Amino Acids) are vital to the human body, in fact, they make up around a third of our skeletal muscle.
The key Branched Chain Amino Acids that USN's BCAA Syntho Stack contains are, Leucine, Isoleucine, Valine and Alpha-Lipoic Acid.
A premium BCAA supplement, supplementing your diet with the USN BCAA Syntho stack can offer the following potential core benefits: Support muscle protein synthesis – BCAAs are the building blocks of protein Can aid muscle recovery during your workout Zinc contributes to normal protein synthesis Is this product for me? We'd recommend any individual to add a healthy supply of BCAAs do their diet.
The go a long way to making the most out of your training and your recovery periods.
 120 capsules
Share
View full details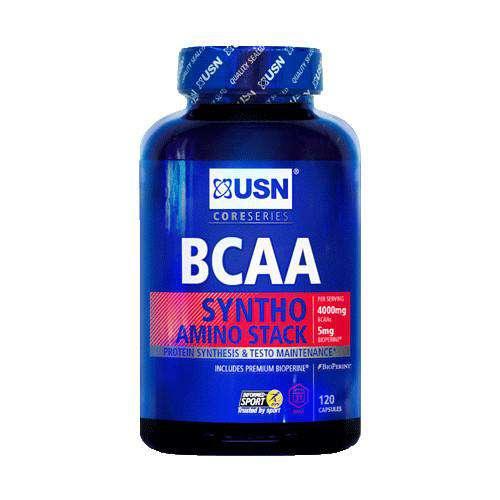 Let customers speak for us