Regular price
Sale price
€58,95 EUR
Unit price
per
Sale
Sold out
Formulated by a passionate team of scientists, our Muscle Fuel Anabolic focuses on muscle growth and maintenance. Here at USN we pride ourselves on offering a powerful muscle shake which not only fuels your body, but also tastes fantastic.
Our formulation provides you with an impressive 50g of protein to fuel your muscles and also offers you a great energy source by boasting a healthy 78g of carbohydrates. Our tasty shake is the ultimate all-in-one supplement from USN and along with the high protein and carb content to support muscle recovery, growth and performance, our unique blend also contains:
Vitamin B6 - supports normal protein, glycogen metabolism and the regulation of hormonal activity
Zinc - supports the maintenance of normal testosterone levels in the blood and can support a normal metabolism of fatty acids
Calcium - contributes to normal muscle function and Folate contributes to normal amino acid synthesis
Pantothenic acid - helps reduce tiredness and fatigue ƒƒ
Vitamin B12 – supports a healthy functioning of the immune system. ƒƒ
Vitamin E & Riboflavin - support the protection of cells from oxidative stress
Biotin -  can contribute to normal macronutrient metabolism
Vitamin C - contributes to normal collagen formation for the normal function of cartilageƒ
ToleraseTM L pH-stable lactase - lactase enzyme can improve lactose digestion
A popular product amongst gym-goers, the Muscle Fuel Anabolic is suitable for those looking for a powerful all-in-one shake. Our lean muscle catalyst is known for its great taste and can be the perfect supplement to combine with your hard-work in the gym.
- See more at: http://uk.usn-sport.com/en/muscle-fuel-anabolic#sthash.gdOKZ9b0.dpuf
Share
View full details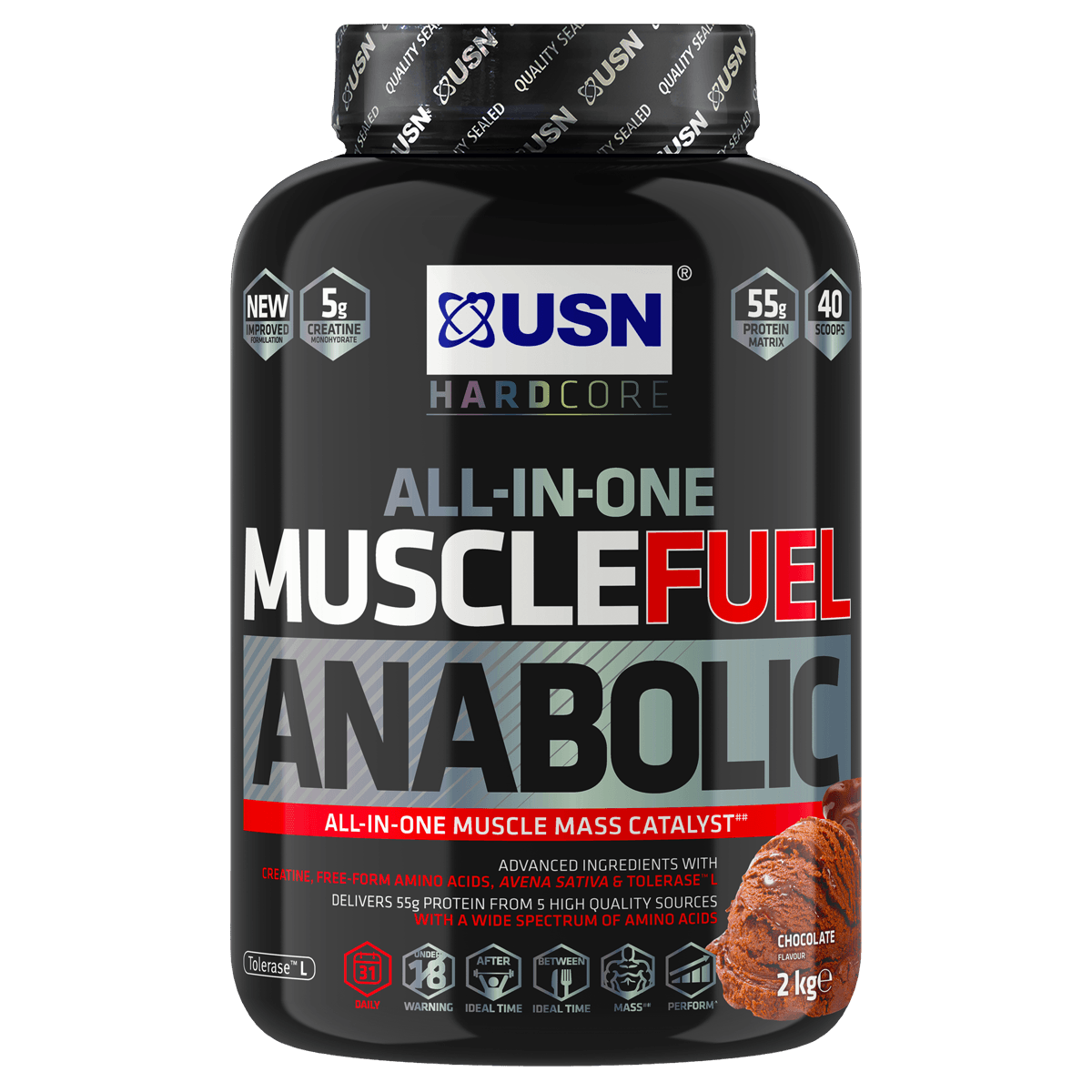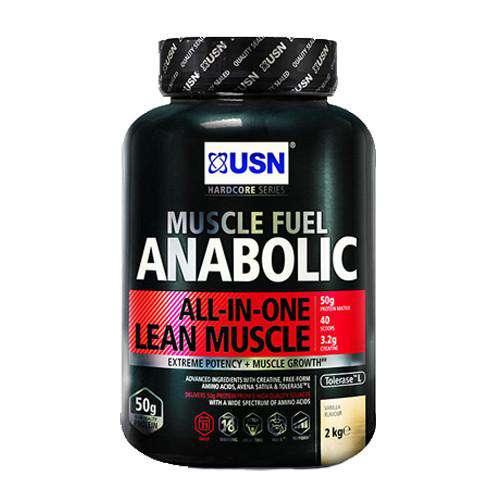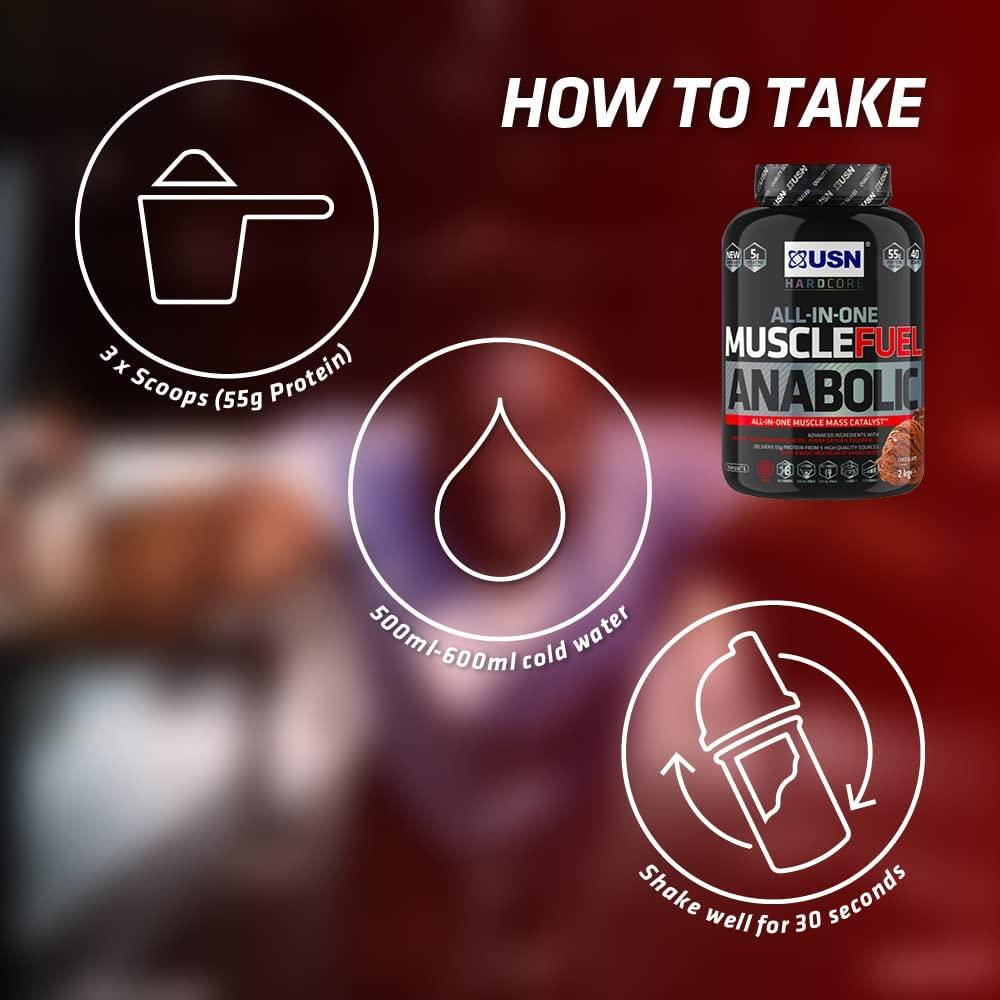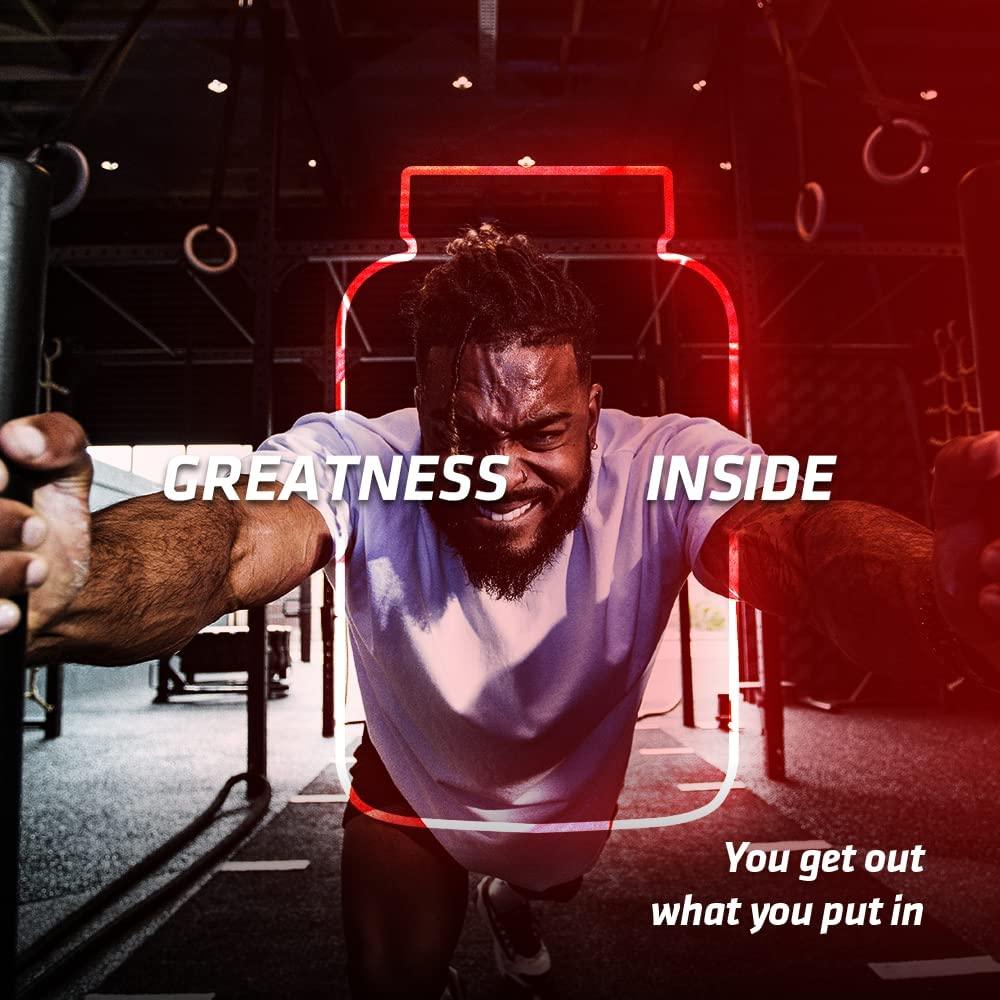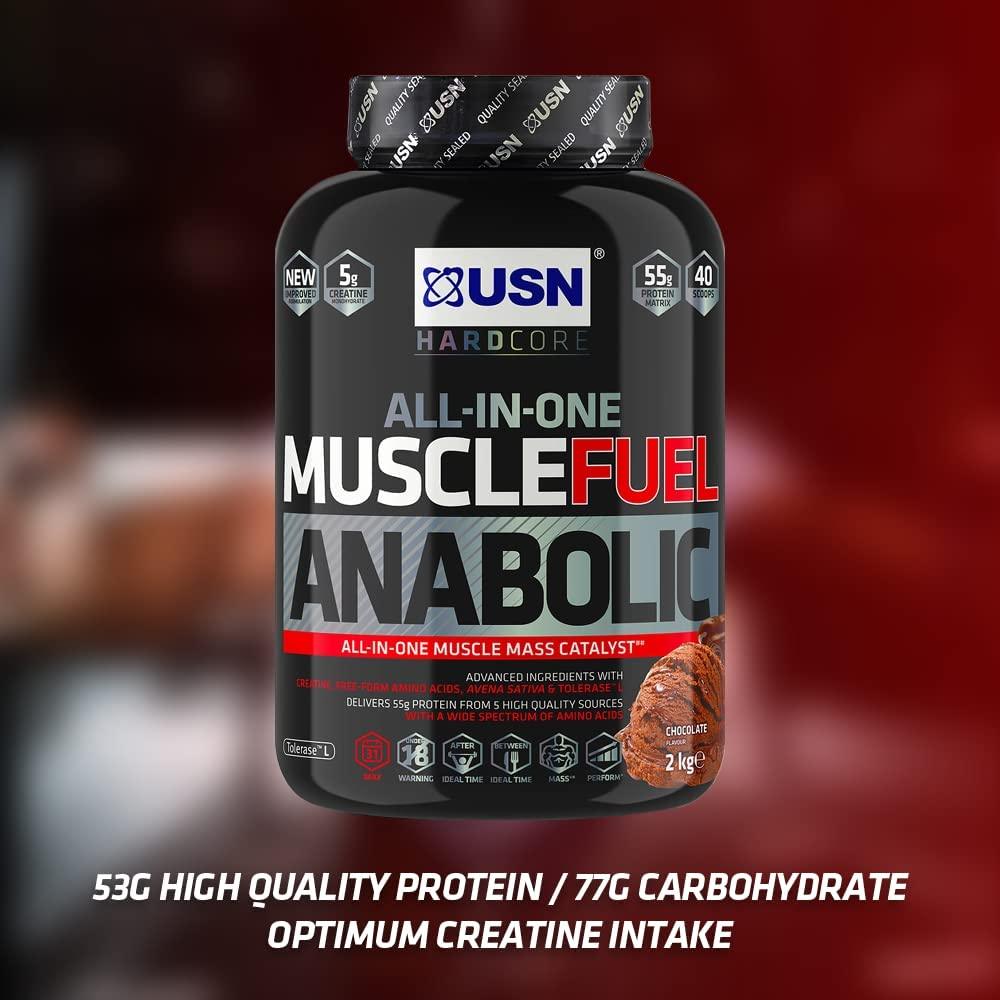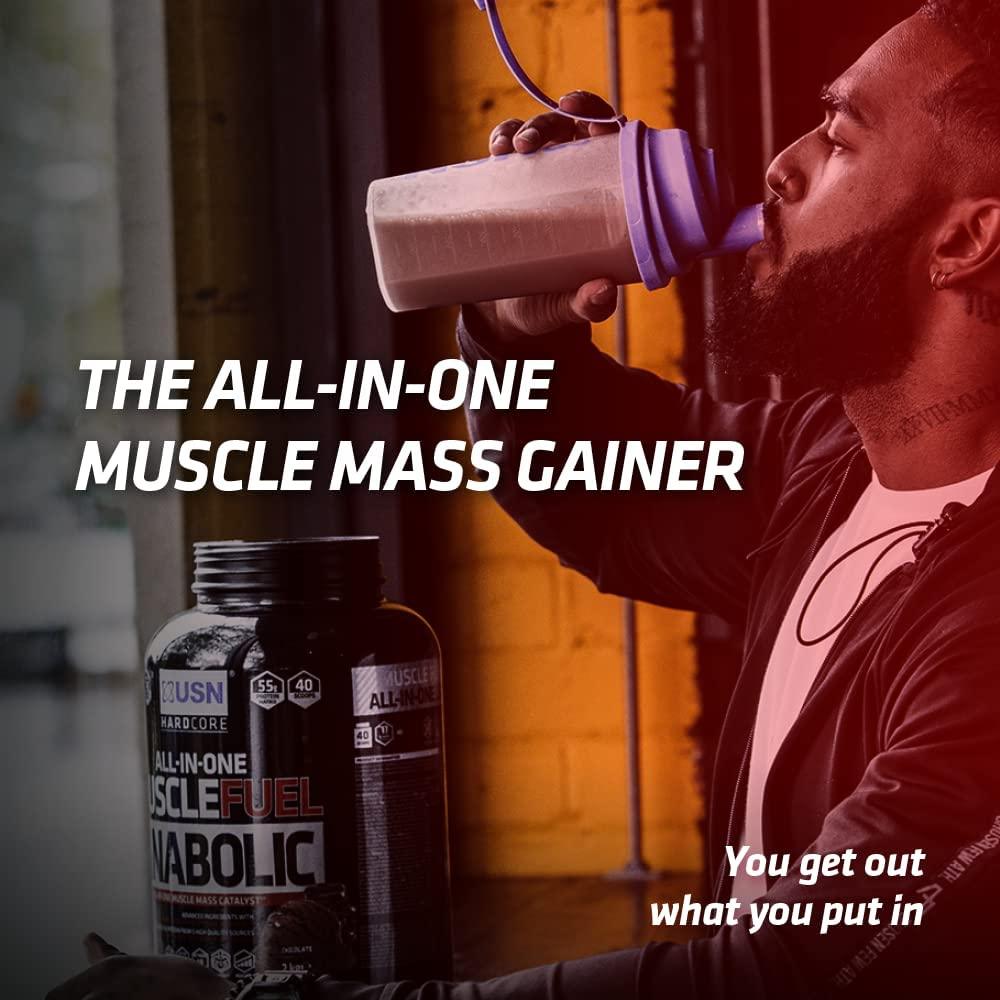 Let customers speak for us