Regular price
Sale price
£8.99 GBP
Unit price
per
Sale
Sold out
HYDROXYMETHYLBUTYRATE (HMB) - is a chemical that is produced when the body breaks down leucine. Leucine is an amino acid, one of the building blocks of protein. People use HMB to make medicine. HMB is most commonly used for building muscle or preventing muscle loss.
BRANCHED CHAIN AMINO ACIDS (BCAA) - such as leucine, isoleucine, and valinemake up one-third of muscle protein. However, among these three, leucine has been given the most extensive focus due to its broad role in metabolism, homeostasis, exercise recovery, and insulin action.
BETA-HYDROXY-BETA-METHYLBUTYRATE - is a leucine metabolite that is generally utilized to promote muscle-building and increase physical activity. While the positive effects of leucine, especially its anti-catabolic properties, have been known for at least 35 years.
HMB - Beta-hydroxy-beta-methylbutyrate has two primary uses; for medical supplementation and for performance enhancement. Over the years, HMB has been used in numerous clinical trials to test its applicability on various populations and medical conditions, particularly in preserving lean body mass in muscle burning conditions.
RAPID STRENGTH® TRUSTED BRAND - Many supplements have been imported from other countries and often simply bottled here in the UK. Our products are 100% Manufactured in the UK within a GMP compliant.
KEY BENEFITS:
Might increase strength
Improve body composition
Reduce muscle damage
Can lower cholesterol
Can lower blood pressure
ACTIVE INGREDIENTS:500mg Pure HMB powder, magnesium stearate (anti-caking agent). Capsule = bovine gelatin.
ABOUT:Beta-Hydroxy Beta-methylbutyric acid (HMB), or Beta-hydroxy Beta-methylbutyrate, is a breakdown product of the essential amino acid leucine.
SUGGESTED USE:Take between 4-6 capsules per day, usually divided into two doses.
Share
View full details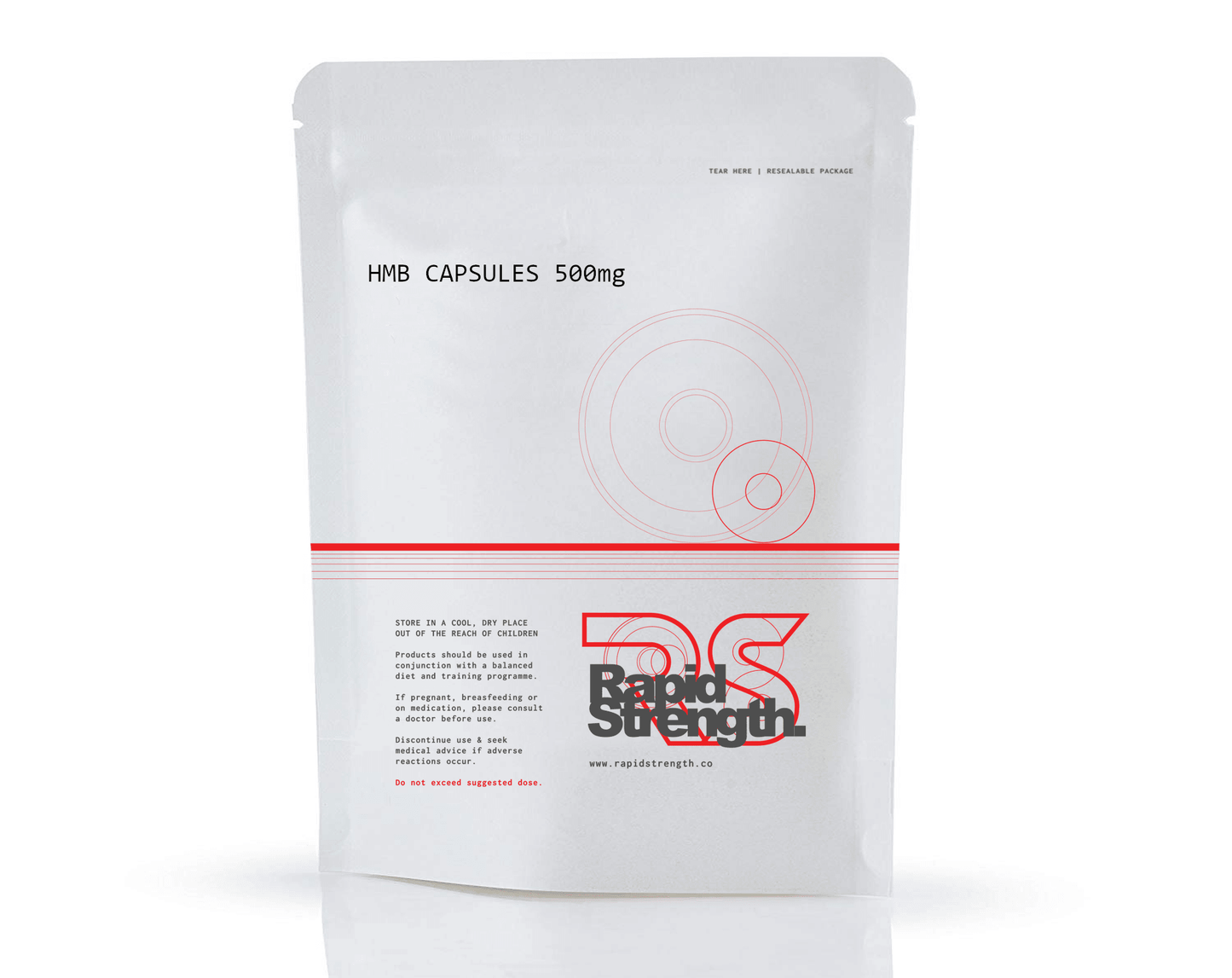 Let customers speak for us