Regular price
£1,590.00 GBP
Regular price
Sale price
£1,590.00 GBP
Unit price
per
Sale
Sold out
XPO Trainer
Multi-Purpose and All Surface!
The XPO Trainer is not only the very first exercise sled on wheels but a training device so versatile that it serves multiple purposes:
Athletes
For the athlete it is simply the most effective push sled on the market today. With its revolutionary patent-pending exponential resistance curve, it delivers the ultimate workout in the shortest time possible! The XPO Trainer's automatically adjusting power demands will humble the most elite athletes from any sport.
Rehab and Physical Therapy
For the trainer, physical therapist, or individual working on rehab or recovery from injury, the same exponential resistance curve provides a safe method to work natural movements that will adjust to the needs of the user. Instead of pushing against a static object such as a wall, or pushing against a traditional sled that can quickly slide away and lead to further injury, the XPO Trainer provides a very low rolling resistance at low speeds with an immediate and automatic increase in resistance that will provide an opportunity for the user to regain equilibrium safely.
Smooth Rolling and eXPOnential Power
In all cases, there are no skidding plates of steel – just a nice, quiet, smooth rolling sled, with resistance that builds exponentially! The harder and faster you push, the more it resists.
Whether seeking maximum intensity during a workout, or pursuing the recovery of healthy walking and pushing movements, the XPO Trainer leverages the natural movement of walking, running, and pushing. For higher intensity efforts, the upper end of the resistance curve provides an added load component that was specifically designed to build explosive power in a full-body workout.
XPO Trainer Features
Nearly silent operation.
Removable handles for easy transport, portability, and storage.
Safe for use on almost any surface, even indoors.
Suitable for any level from rehab to training elite athletes.
The only trainer or sled ever made that gets eXPOnentially harder to push the faster you go.
Weight plates not included. Weight plates are only needed to assist with traction on slicker surfaces. Adding weight does not change the resistance.
Assembled Weight: 60 lbs. (includes handles and weight plate post)
Base Weight: 47.5 lbs. (no handles or weight plate post)
Assembled Dimensions: 43″ tall with handles installed, 43.5″ long, 35″ wide
Maximum weight capacity: 1 x 20kg / 45lbs weight plate
XPO Trainer – Return To Base Warranty
The XPO Trainer®("Product") is warranted to be free of defects in material and workmanship. All components and labour are covered, after the date of purchase, for the period of one year. The frame weld points are covered for a period of 3 years. Tires and tubes are consumable items and are not covered by the warranty.
This warranty applies to the original purchaser or any person receiving a newly purchased Product as a gift from the original purchaser.
To correct covered defects, we will ship to you a new or rebuilt replacement part or component, or, at our option, replace the Product. Such replacement parts are warranted for the remaining portion of the original warranty period.
Exclusions — Any failures or damage caused by unauthorized service, misuse, accident, negligence, improper assembly or installation, debris resulting from any construction activities in the Product's environment, rust or corrosion as a result of the Product's location, alterations or modifications without our written authorization or by failure on your part to use, operate and maintain the Product as set out in your Owner's Manual ("Manual").
To obtain warranty service, retain proof of purchase; use, operate, and maintain the Product as specified in the Manual; notify Fitness Warehouse of any defect within 10 days after discovery of the defect; if instructed, return any defective part for replacement or, if necessary, the entire Product for repair. Fitness Warehouse reserves the right to decide whether or not a product is to be returned for repair.
Please note this item is oversized not available for next day delivery normally this will be expected to take 3-5 days to arrive with customers. 
Share
View full details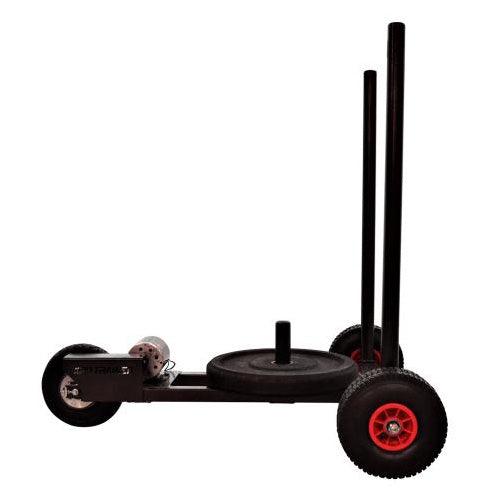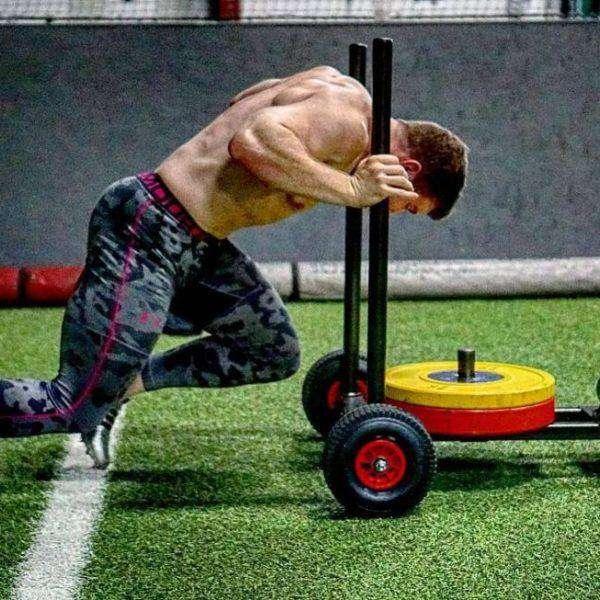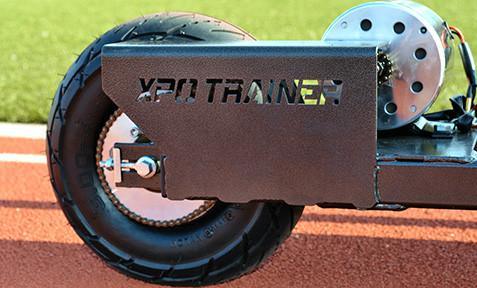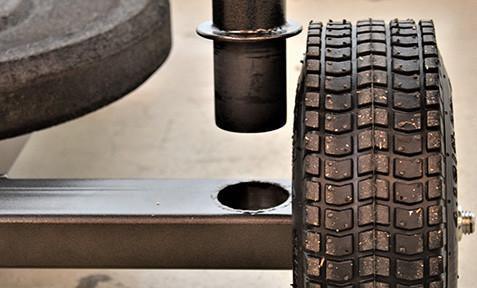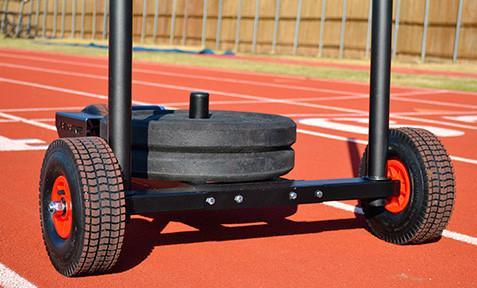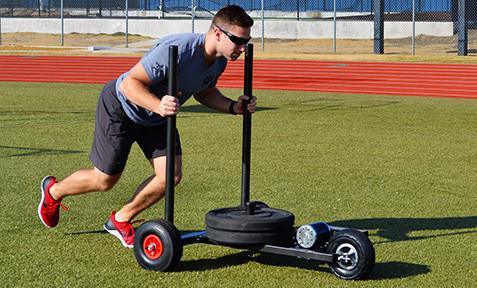 Let customers speak for us